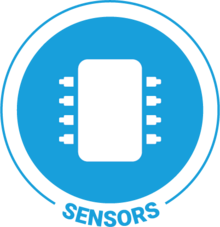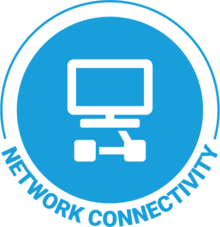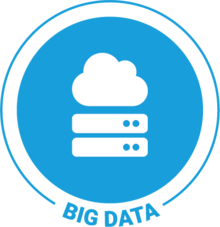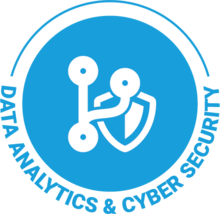 Europe urgently needs
to REDUCE its IMPORT DEPENDENCY
in respect to a multitude of RAW MATERIALS.

In order to do so, Europe's mining industry
must completely redesign the process of traditional mining via
the ADOPTION OF PIONEERING INNOVATIONS,
accompanied by extensive use of DATA ANALYTICS and new types of
INDUSTRIAL INTERNET OF THINGS (IIoT) TOOLS AND APPLICATIONS.

The EU-funded illuMINEation project will highlight significant aspects
of DIGITALISATION IN UNDERGROUND MINING activities with the aim of achieving
highest possible levels of SAFETY, ENVIRONMENTAL and ECONOMIC PERFORMANCE.

The project will establish a robust MULTI-LEVEL DISTRIBUTED IIoT PLATFORM based on
large SENSOR NETWORKS featuring WIRELESS COMMUNICATION capabilities.

ADVANCED USER INTERFACES, dashboards and Augmented Reality / Virtual Reality
applications will allow for an OPTIMISED INFORMATION FLOW.
A rigorous CYBER SECURITY approach will ensure that all data is properly protected.
The core objective of illuMINEation is to improve
the efficiency as well as health & safety of European mining operations
and their personnel.
I. Development of a novel multi-level distributed IIoT platform for improved decision-making processes, fostering the evolution of a virtual mining environment.
II. Improve health, safety & environmental performance via continuous mine-site-wide analysis and monitoring of various Occupational, Health, Safety & Environmental aspects via the Safe Zone Concept.
III. Enhance efficiency and increase the economic performance of European mining operations by connecting cyber & physical systems, sustainable & intelligent mineral resource extraction, deployment of autonomous drone in harsh underground mining environment, advanced predictive maintenance approaches & condition monitoring, and via enabling real-time coordination & support of mining operations.
IV. Promote the adoption of IIoT platforms in the mining sector at EU level via stimulating Europe's mining digitalisation initiatives and increasing digital mining skills and capabilities.
---
Approach & Work Packages
Via digitisation of important mining aspects, such as (i) the mineral deposit, (ii) rock mass stability, (iii) equipment condition monitoring, (iv) safety of mining personnel as well as (v) the working and mining environment, the illuMINEation project addresses all of the three key factors that influence the sustainability and profitability of mining operations: (1) Occupational Health & Safety performance (incl. health & safety aspects of the nearby community), (2) environmental impacts and (3) efficient resource extraction and economic operation.
The transdisciplinary R&D concept of the illuMINEation project is to collect data from various sources in a (near) real-time mode. All data acquired by the multitude of sensors installed throughout mining operations and equipped with novel IIoT gateways will be managed, analysed, processed, stored and visualised via a dependable distributed IIoT platform including infrastructure for edge to cloud continuum. Advanced self-learning analytical algorithms will support the implementation of powerful, sophisticated automated control and management systems for the targeted use cases.
illuMINEation is structured into work packages addressing the use case definition and the specific industry needs, assessment of various sensor options for data acquisition and three application fields, i.e. (1) safety and environmental performance, (2) efficient mineral resource extraction and (3) efficient operation. Work packages dedicated to the IIoT Platform and novel User Interfaces (UIs) will consolidate, process, manage, analyse and visualise the acquired data. Moreover, there are three additional work packages dedicated to Communication, Dissemination & Exploitation, Ethic Requirements and Project Management.
Important technologies covered by illuMINEation comprise low-cost sensor options for the mining industry, novel sensor equipped intelligent rock bolts, drones (as agile inspector, first response unite and range extender), measurement & analyse-while-drilling techniques, additive manufacturing of crucial machine spare parts, condition monitoring of electric underground mining equipment, wireless underground communication, edge and big data analytics, cloud computing, distributed data management including Cyber/IT security and novel visual User Interfaces utilising digital twin concepts in addition to augmented and virtual reality.
---
illuMINEation's LONG-TERM VISION is to tap the full potential a "digital mine" offers by
embedding DIGITAL THINKING into the heart of the mining business, by improving
DIGITAL SKILLS of mining personnel and by ENHANCING the COOPERATION
along the entire digital mining value chain.
---
European policy strategies and cross-cutting priorities
Decreasing the EU's raw material import dependency.

Safeguarding existing and creating new jobs in Europe's raw material sector.

Decrease emissions and energy consumption due to intelligent mineral resource extraction technologies (i.e. reduced waste from extraction and processing of mineral resources).
Creating a technology base for radical innovations
Development of a comprehensive "Digital Mining Ecosystem" via combining various low Technology Readiness Level (TRL) and highly innovative solutions, viewed as important first step in direction towards Europe's digital mining future.
Pushing the EU to the forefront in the mining sector
Stimulation to progressively implement digitalisation initiatives in the mining sector.

Recommendations for performance optimisation and reliability improvements of sensors, drones and other mining equipment.

Starting point for new product and service developments.
New skills, education and knowledge
Supporting the transition towards safe, efficient and information-driven mining processes with the demand for a highly qualified work force with new digital skill sets.

Facilitating training of mining personnel on all qualification levels.

Growing the knowhow and data pool in Europe.
Safeguarding environmental sustainability and improving health & safety performance
Supporting a holistic, cost-effective and real-time health-safety-environment risk and sustainability assessment ("Safe Zone Concept").

Decrease number of injuries and fatalities.

Improve the reputation of the mining sector and facilitate transparency.
Improving the economic viability of operations
Increasing operational efficiency and optimise mineral resource extraction.

Improving machine performance.
​​​​​​​